"Every breath a trans person of color takes is an act of revolution."
Are you impacted by or wanting do something about the life-threatening conditions working against transgender women of color? Then you need Lourdes Ashley Hunter's voice in your life.
Lourdes Ashley Hunter has led grassroots initiatives for healing, restoration, fellowship, and action for trans women of color for over 20 years.
Here, she celebrates Black and Brown trans and gender non-conforming identities and lives, and shares what we all need to know about how structural oppression is linked to violence.
With Love,
The Editors at Everyday Feminism
Click for the Transcript
(Beginning of a multimedia presentation.)
Speaker 1: People are scared or somewhat confused about what they don't know about. It's not to say that she caused attention to herself, I'd more so say that they didn't know how to react or respond to her being a woman of trans experience.
Speaker 2: There was a young woman Islan Nettles, who on August 17th was just walking down the street with some friends, you know minding her own business. She was cat called by a couple of guys. Once they realized she was trans, she was beaten into a coma, and five days later, she died.
Speaker 3: She was one of our models, and our designers in all of our shows. We are very touched by this. We demand justice. We want to know what did they do with the evidence?
Speaker 4: The perpetrator basically got away with it, with just probation. Just basically a slap on the wrist.
Speaker 5: Thank you all so much for being here. Islan Nettles was a client of the Ali Forney Center.
Speaker 6: Six months ago, the police department was delinquent in their initial investigations. We've been waiting for two months for the DA to deliver some sort of result.
Speaker 7: If it was anybody else, you know, if it was a president's son or if anybody else, they would have did more action to it. It seems like because the person was trans, that they just threw it out. They just closed it and said oh well.
Speaker 6: This is not acceptable.
Speaker 8: The first thing you do when you get scared, you tend to freak out. That's when the abuse, the hurt, the anger, the frustration, you beat somebody because they're different. I think it's so disgusting.
Speaker 9: There's too many young trans people who have died. The NYPD just don't really follow up on it. They turn into cold cases like Ali Forney, who this program is named after. It's still a cold case. More than 15 years now.
Speaker 10: I am sick and tired of gathering on these occasions. We have had enough. We're calling for the Police Commissioner Bratton and are calling for District Attorney Vance to do the right thing now.
Speaker 1: The more that's being done to educate people about trans life, or more about the LGBT community, it'll give people a different mind set or a different look at the way that they see things.
Speaker 10: We are liberating ourselves today.
Speaker 8: If this can happen to one person, this can happen to all. This can to all of us.
Speaker 4: I knew her myself, and yeah it's fucked up. People getting killed for being their selves.
Speaker 11: We need to avoid this crimes by happening, by educating our young ones. Thank you and have a blessed day.
Speaker 8: We as a community, we need to stick together. So rallies are beneficial. It shows how much people care.
(End of multimedia presentation, beginning of Lourdes Ashley Hunter's speech.)
Lourdes Ashley Hunter: I am a healer, an academic, an orator. I am a revolutionary. I am a descendant of slaves, kings and queens ripped from the shores of Africa. I come from a village of freedom fighters and liberators. I am Goddess, Queen, sister.
November is Transgender Awareness Month. And in honor and reverence of those who have come before me, those who have paved the way for black trans-brilliance, existence, black trans-revolution. Mother Sylvia Rivera, Marsha P. Johnson, Miss Major Griffin-Macy, Monica Roberts, Andrea Jenkins, Valerie Spinster, Goddess Ruby Corado. Ashe.
2014 marks the 45th anniversary of the Stonewall rebellion. While so many of us toasted at corporately funded parades and rooftop pajama parties, the trans community of color gathered at rallies and vigils and healing circles in an attempt to pick up the shattered pieces of our lives, and push forward.
To have the most transformative year in the life of any trans person of color.
The same year that our country boasts historical leaps towards LGBT equality and inclusion. The same year that goddess Laverne Cox graced the cover of time magazine and is named glamour woman of the year. The same year that we seem majestic images of folks like us in the media, like Janet Mock, Tiq Milan, Geena Rocero, and Daniella Carter. This same year, in a span of less than 4 months, 10 trans women of color were brutally murdered right here in the United States. Tajshon Ashley Sherman, Aniya Parker, Alejandra Leos, Tiffany Edwards, Kandy Hall, Zoraida Reyes, Yazmin Sanchez, Mia Henderson, Brittany-Nicole Kidd-Stergis, and the unidentified trans woman who's body was found in my home town of Detroit. We'll call her Goddess Detroit.
I speak your names, I honor you. I honor the ultimate sacrifice that you have paid so so many of us can stand here today unapologetically, unabashedly, in our truths.
The average age of these women was less than 35 years old. Every breath a trans person of color takes is an act of revolution. So here's the syllabus and I hope you're hungry.
We're going to deconstruct the gender binary. We're going to talk about how structural oppression is inextricably linked to the physical violence that is taking place in our community.
We're also going to talk about healing, restoration, fellowship and action for all of us, but most importantly we are going to celebrate black and brown trans and gender non conforming bodies, identities, narratives, leaderships and lives. As this is Transgender Awareness Month.
Today we are going beyond the curiosity of coming out. We're going beyond the curiosity of genitalia. We're beyond the curiosity of the package consumption of this victim narrative. I hope you're hungry. Let's eat.
Deconstructing the gender binary, now see the way gender is set up, we see it as either one or the other along this spectrum. You're either male, you're either female, or you're somewhere in between. Your expression is either masculine, or feminine, or somewhere in between. The way I see gender, and how we all should see gender as an explosion of expressions. An opportunity to flourish, and self determine. Not as this oppressive system that works to keep women barefoot in the kitchen and men the rulers of the universe.
You see, the gender binary refers to a notion that gender exists in black and white, either you're male or you're female. There are countless non-binary genders, as well as countless combinations of genders. You see, from the day a baby is born their life has already been constructed. From blankets and bonnets to strollers and booties. All have been selected, pink for a boy oh sorry, pink for a girl and blue for boy. This child has been conditioned and indoctrinated and even rewarded to perform within those roles assigned to that prescribed gender. They're also chastised, teased, punished and even murdered when their performance is deemed other.
Trans youth are not encouraged to celebrate who they are. We are not encouraged, we are not taught by society that our lives have tremendous value. The video that we watched featured … the featured video encapsulated the harsh realities that trans youth of color face. Goddess Islan Nettles, I speak your name.
The community wrapped themselves around her life, her memory and her mother Dolores Nettles. That is not always the case. So in this moment, I want to honor the resilience of the families and friends chosen or otherwise, who stand in solidarity with trans youth.
I also want to talk a little bit about my mom who could not be here today. The Reverend Dr. Vivian Harris-Davis. You know, growing up in a single parent home in Detroit with my three brothers, I had no clue the implications structure oppression would have on my life. My mother is my she-ro. My brothers were my protectors. My mother taught me that I could be whoever I wanted to be and whatever I wanted to be. As a matter of fact, she challenged me every day and pushed me harder to strive higher, to do more. Not just for me, but for those around me, and for those who look like me. My family, my community and my faith were my supportive networks. That allowed me to explore gender identity and expression in ways that I can never imagine, because of my strong social and familial ties, at 13 I was able to lead block club gatherings and organizing queer youth groups at UAW summer camp.
At 15, I was hosting neighborhood food banks and youth groups at my church. At 17 years old, I was leading braver spaces for trans and gender non-conforming youth of color to thrive unapologetically. I mean seriously, this was 1993 and in Detroit Michigan. As a black trans female identified youth, creating spaces that served as incubators for the development of radical transformative analysis and framework steeped in cooperative economics and restorative justice. Like I said, this was in Detroit.
It wasn't until I moved to New York City on a one way bus ticket and $40 in my pocket, that I really began to experience the harsh realities navigating structural oppression as a black trans woman. You see I had this grand idea that I would to the big city and see all the big lights. I would meet several gorgeous lovers who would stare into my eyes and tell me that I was the most beautiful girl in the world. That was my American dream or not. I had no idea that 47% of black trans women have a history of incarceration. I had no idea that black trans women are 49 times more likely to be living with HIV. You see the way structure oppression is set up, when you don't have an income it makes it difficult for you to access health care. When you don't have income or health care, you're at a greater risk of homelessness because how are you going to pay the rent when you ain't got no job?
When you don't have all these things, and when you don't have access to education, it's a vicious cycle. I found myself in this vicious cycle when I moved to New York City. For 21 months I was housed in a men's shelter. Me. In a men's shelter? Really? With 1000 other men on a tiny piece of land called Ward's Island. It's part of the 5 boroughs, many people don't know about it. It's there.
During this 21 month ordeal, I was raped at knife point. I was terrified that I traded sex for safety with the security guards. Imagine having to use your body to negotiate and navigate your existence. But see, the way my faith is set up, I learned that you must have vision beyond your current situation. Overcoming homelessness, heightened criminalization, intimate partner violence, harassment and discrimination made me who I am. Don't cry for me. I am no victim.
These experiences enable me to ensure that trans folk at the table, when it came time to matters that impacted our lives. From being instrumental in writing the patrol manual and training guides for the cadets and officers at the NYPD to making sure that trans folk had access to appropriate shelter accommodations as well as access to social services and government agencies.
This chart also shows how the criminal justice system is staked up against the lives of trans people of color. The criminalization of trans people of color works in many ways. When you don't have identification that reflect your true identity then you're made a target. It's difficult when you're accessing rest rooms, even to buy a pack of cigarettes or a bottle of Patron, my favorite drink. Having to pull out your identification, and your identification does not match who you are, can really impact how you're seen in society and also place you at a heightened risk for criminalization. This chart demonstrates that effectively.
I also want to talk about, I'm going to access the education opportunity, and also the unwavering support of my family. That has enabled me to stand here today as the co-founder and national director of Trans Women of Color Collective. A grassroots member led and funded organizing initiative that works to uplift the living narratives, the experiences and leadership of trans people of color.
Also during my time in New York City, I happened to obtain a bachelor's degree in social theory, structure and change with concentrations in race, class and gender studies. I also happened to pick up an executive level master's degree in public administration. So allow me the time to brush my shoulders.
Trans Women of Color Collective was created out of the need for healing, restoration, fellowship and action. We came together after the brutal murder of Islan Nettles. You see, historically trans women of color have the been the catalyst of change and social justice movements. Historically, we have been discarded, and counted out, left behind by many who are trusted with our care. We are disproportionately impacted by underemployment, under housed, and forced to navigate these systems of oppression. These are the 13 women who came together after Islan Nettles' vigil.
There's Janet Mock and Laverne Cox, there's Daniella Carter and there's many women who came together, Nala Simone, Koko Jones. These trans women of color.
Setting the tone. Living unapologetically in their truths. In spite of the obstacles we face as trans women of color. We are resourceful, educated, resilient and quite capable of leading our movement.
As a matter of fact, we must lead our movement. It is our destiny. In August we launched the Black Trans Revolution Tour, which consisted of calls to actions that spanned the North East Region. In Baltimore, Maryland where the murders of Mia Henderson and Kandy Hall took place, we held a call to action at John's Hopkins University during the making money for our movements conference. We organised with the local trans community, pioneer Monica Stevens joined us as leaders from across the country. Angelica Ross, Nico Dacumos, Isa Noyola, Chella Marie Coleman, who led the charge that our lives matter.
We had calls to action in Pittsburgh, North Carolina, Boston and our sisters from TWC Ohio joined in the freedom fighters in Ferguson Missouri. We had calls to action in New York City as well. On the one-year anniversary of Islan Nettles murder. Her murderer still walks the streets today.
2014 has been a transformative year for the Trans Women of Color Collective. We launched chapters in Ohio. We led four revolutionary youth … the Trans Women of Color Collective in Ohio is run by four revolutionary youth, Cherno Biko, Aaron Lange, Ripley Bennett and Elle Hernes. In New Orleans we launched a trans women of color collective that is led by our revolutionary youth goddess Milan Nicole-Sherry and Laurae Ellith.
We also launched our national headquarters in Washington DC. Our Black Trans Revolution Youth Leadership Summit was held 3 weeks ago in Pittsburgh, in collaboration with the Garden of Peace project led by Michael David Battle.
In less than one month, we raised over $20,000 to host 25 trans and gender non-conforming youth of color to participate in a 4-day intensive leadership retreat.
Black Trans Revolution was born out of the lack of resources and intentional space, lack of accountability, funding and meaningful investment in the lives of black trans individuals. Our leadership development and the issues that disproportionately impact our lives. Historically, queer spaces and organizations have been dominated by cis, white, gay and lesbian folk. This systemic erasure has led to the unbalanced nation LBGT policy and legislative platform that disregards our leadership and our lives.
As white, queer-led organizations continue to reap the benefits, grants, and funds directed at black trans people, there has been no intentional pathways or pipelines that are created for black trans people to move the imperative racial economic and social justice work that is needed to transform our communities.
Just last week we held a retreat in Columbus Ohio. Ohio is the epicenter of violence in our community. 4 trans women of color were murdered there in one year. Betty Skinner, Brittany-Nicole Kidd-Stergis, Tiffany Edwards and Cemia Dove. I speak your names.
Now more than ever, young black trans people in our families, our communities, desire to heal from the collective trauma, restore our leadership and legacy and be wrapped in the fellowship of folks like us. To move to action to create the sustainable revolution change in our lives and in our communities. We are the change we seek. In the revolutionary words of Assata Shakur, "it is our duty to fight." This is where you repeat it.
Speaker 13: It is our duty to fight.
Lourdes Ashley Hunter: It is our duty to win.
Speaker 13: It is our duty to win.
Lourdes Ashley Hunter: We must love each other and protect each other.
Speaker 13: We must love each other and protect each other.
Lourdes Ashley Hunter: We have nothing to lose but our chains.
Speaker 13: We have nothing to lose but our chains.
Lourdes Ashley Hunter: Now let me hear the bass in your voice. It is our duty to fight.
Speaker 13: It is our duty to fight.
Lourdes Ashley Hunter: It is our duty to win.
Speaker 13: It is our duty to win.
Lourdes Ashley Hunter: We must love each other and protect each other.
Speaker 13: We must love each other and protect each other.
Lourdes Ashley Hunter: We have nothing to lose but our chains.
Speaker 13: We have nothing to lose but our chains.
Lourdes Ashley Hunter: Thank you so much, Middlebury.
To learn more about this topic, check out:
[do_widget id="text-101″]
Lourdes Ashley Hunter is a healer, orator, and academic who has led grass roots initiatives that impact the socio-economic growth and development of trans and gender non-conforming people of color (tgncpoc) for over 20 years. Lourdes' leadership guides the national organizational development and operations at Trans Women of Color Collective. She is also on the National Steering Committee of Black Lives Matter and the Chief Communications Officer of the  DC Center for the LGBT Community Check her out on Twitter @HunterLourdes. 
Search our 3000+ articles!
Our online racial justice training
Used by hundreds of universities, non-profits, and businesses.
Click to learn more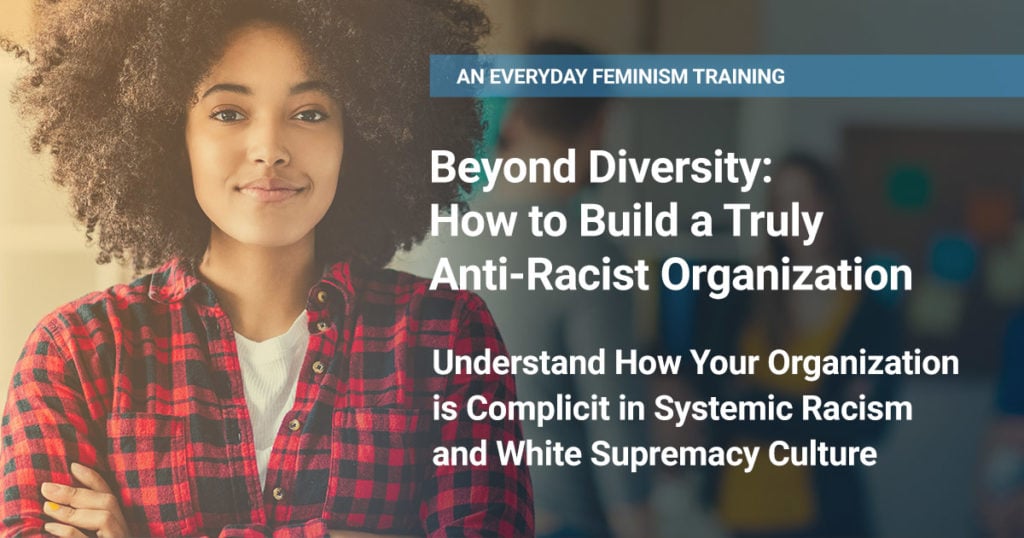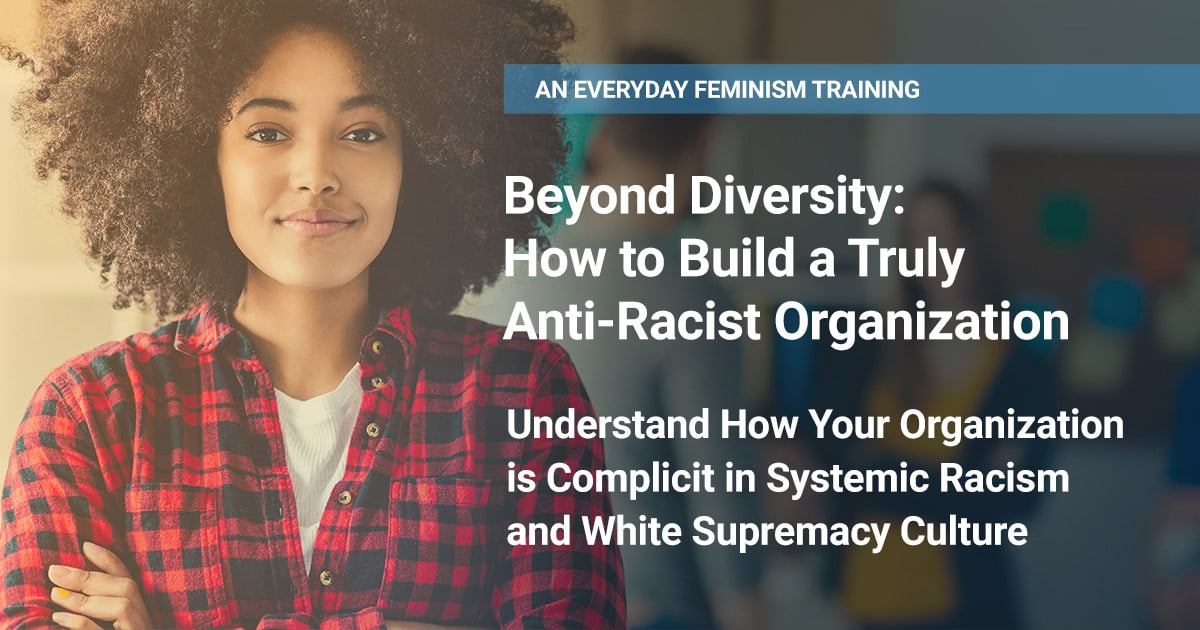 Sorry, we couldn't find any posts. Please try a different search.