Trans and gender variant people are experimental in our very existences.
If one gender doesn't fit right, we try out another.
And some of us actually never stop trying on genders. It's like we've got an endless closet of them because we embrace that we exist in multitudes. And every gender we try on helps us to expand beyond the limits of the world we were born into.
And to defy oppressive social expectations.
While I would say this is the case, trans and gender variant people, like in many other aspects of society, are largely overlooked and ignored in our contributions to the growth of creative industries.
In what many call the Global South, a term that points to material inequalities that result from global capitalism and includes Africa, Central and Latin America and most of Asia, this disparity is heightened.
But, actually, creatives in countries within these regions are experimenting with even more innovation, because they're often doing so with less resources for production and opportunities for access to the global media.
Here are six trans and gender variant creatives from southern Africa who are absolutely killing it and making waves internationally:
1. Shiraz
Shiraz is a non-binary film photographer, independent model, and creative director from Cape Town, South Africa. Their taste is wise and enduring, and the majority of their creative content is directly relevant to their queer, Colored, and Muslim identities.
In 2017, they were featured as a model in a Cape Town shoot for Adidas Area3. The shoot, styled by Sara Lagardien, intended to expand the narrow perceptions that mainstream society holds toward young Muslims of color.
While mainstream expectations of Islam may ascribe social conservatism to its youth, Shiraz views Islam as a religion that can serve as a guide to embracing one's whole self as opposed to merely the fragmented bits that align with mainstream acceptability.
Shiraz recently released original photos from a behind the scenes shoot featuring queer pop performance artist Angelo Valerio, otherwise known as Angel-Ho.
Keep up with Shiraz's work by following them on Instagram.
2. Suhail Kapdi
Suhail Kapdi is a non-binary Muslim creative from Cape Town, South Africa who has intersecting interests related to queerness, Arabic language, and their own cultural lineage. They exercise much of their creative expression through experimental gender performance, testing the boundaries of fixed binaries that were imposed upon them at birth.
For Kapdi, the freedom to explore gender expression is liberating, and provides them with the opportunity to imagine how their queerness would manifest in a less violent world in which we were all able to actualize our true identities in public.
The artistry that is apparent in this exploration is inspirational and contagious, and it has inspired their followers to expand their own minds beyond simplistic colonial categories for social organization.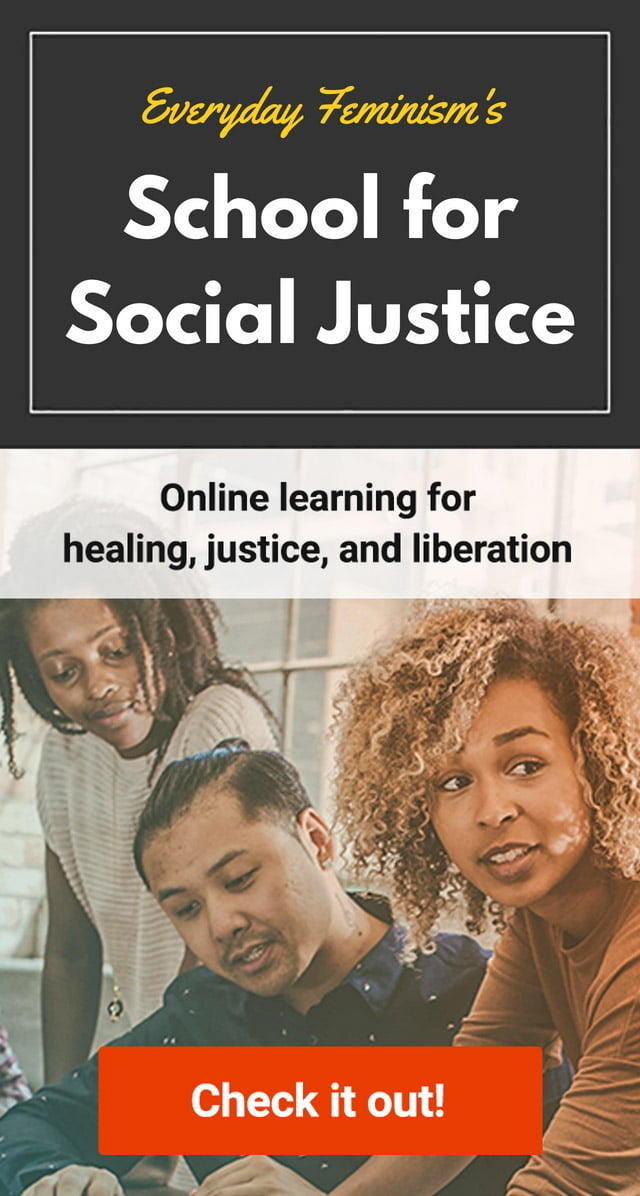 Follow Kapdi's witty cultural explorations into identity on their Instagram.
3. Rumano Fabrishh
Rumano Fabrishh is a model and makeup artist from Keetmanshoop, Namibia. They're a Queen of Queers, a non-conformist, and an icon for many generations.
Though they claim to have grown up as a shy kid, they broke themselves out of that mold in their adulthood to realize their potential as a be-yourself performance artist and a role model for queer youth.
Fabrishh was recently featured on the cover of The Weekender along with the other two members of their crew, Jay Aeron and Reinhard Mahalie. They show up in full brilliance to shoots like these and to events like the recent Miss South Africa red carpet, where they sported a long tail dress by Windhoek bridal store, Temptations.
At the same time that Fabrishh is gracing red carpets, they're also enrolled as a law student, reading up on their rights and gracing their fellow peers with their radiating presence, I'm sure.
Check out their work by following them on Instagram.
4. Jay-Aeron Gertse
A makeup artist, model, and stylist from Karasburg, Namibia, Jay-Aeron Gertze is likely to be found tearing up red carpets, award ceremonies, and KFC restaurants with their partners in crime Fabrishh and Mahalie. Each member of this crew complements each other well, because they all possess unique strengths as curators and content producers.
Gertze is formally trained as a media host, but seized their opportunities to grow as a makeup artist after beginning to explore their skills at a young age. They have received recognition and respect in the industry thus far, and describe their purpose as a public queer creative as being able to inspire queer youth to be out and unafraid.
Early this year, Gertze worked on makeup and styling for Namibian rapper Lioness, which gave them another platform to exhibit their curations.
Keep up with Gertze's new moves on Instagram.  
5. Reinhard Mahalie
Reinhard Mahalie is a renowned stylist and event emcee hailing from Mariental and Keetmanshoop, Namibia but currently residing in Windhoek along with his close friends Gertze and Fabrishh.
Mahalie's interest in styling, fashion, and event hosting began at a very early age when he learned from and assisted his grandmother and her sister-in-law with their own styling and accessorizing.
Mahalie was always direct and opinionated with his taste, and these exact qualities helped him to realize the necessity to establish his own platform when he felt lacking in his opportunities.
Mahalie's business, RM, represents his essence in more ways than one. It is named after him, the stylistic inspiration and creator of the brand, and it exhibits his unique taste to all of his clients.
One of the personal inspirations for Mahalie's work, though, is Beyoncé. In an alternate world, and maybe even in this one (keep a lookout), Mahalie is Beyoncé's best, most synchronized backup dancer.  
Get a sense of Mahalie's work by following him on Instagram and Twitter or by peeping his website.  
Ayesha Sharma is a non-binary South Asian scholar and artist continually negotiating a relationship with themselves and their communities through practices of decolonization. They are most interested in literal and symbolic reclamation as an art practice, and investing themselves in community care. Ayesha has written for the Urban Democracy Lab and is published in ANTYAJAA: Indian Journal of Women and Social Change.