The winter holidays are upon us and whether you celebrate Christmas, Hanakkah, Kwanza, or Yule you are probably going to be giving a gift sometime in the next month.
I've compiled a list of gifts for the young feminists in your life – and by young I mean young – like the under 10 set.
Yep! You can start that early!
Children are bombarded with gender rules and messages of violence in the media but you can buy toys and gifts that show a different way to think about the world.
(In the following list, I provide a link to buy if it is a one-of-a-kind item. If there is no link, then you can probably find it at a major online retailer or bookstore. Unless otherwise noted, all images are from Amazon.com. Everyday Feminism has no affiliation and does not endorse any of these specific brands.)
---
Gifts that Celebrate Multiculturalism
An appreciation for the myriad peoples of the Earth is an important aspect of raising kids with compassion. Here are some gifts from music to art to books that celebrate multiculturalism.
1. [ART/MUSIC] Kaplan Shake, Rattle, and Beat Bag by Kaplan Early Learning Company a collection of percussion instruments from around the world

2. [TOY] LEGO DUPLO People of the World Set

3. [ART/MUSIC] Crayola Multicultural Paints (also available in crayons and markers)

4. [ART/MUSIC] Multicultural Construction Paper by Panco

5. [BOOK] A Rainbow of Friends by P.K. Hallinan

6. [TOY] Shades of People by Shelley Rotner

7. [ART/MUSIC] World Playground Multicultural Activity Kit – CD, coloring pages, and activities from Senegal, Bolivia, Chile, Jamaica, Australia, Canada, Greece, France, Congo, Puerto Rico, Brazil, Israel, Ethiopia and the USA

8. [TOY] A
doll from 4 Kids Like Me
specializing in multicultural dolls including Asian, Latino, African, Native American, and Biracial dolls (image of Filipina doll from
4 Kids Like Me
)

9. [BOOK] The Skin You Live In by Michael Tyler

10. [BOOK] All the Colors of the Earth (Mulberry Books) by Sheila Hamanaka


12. My Family! A Multi-Cultural Holiday Coloring Book for Children of Gay and Lesbian Parents by Cheril N. Clarke

---
Gifts that Promote Positive Body Image
Self-love is the necessary first step in loving others. Here are some items that promote body image and celebrate marginalized body types in other media. I've also included ableism in the category with some great items celebrating physical/mental differences.
13. [ART/MUSIC] Fat Ladies in Spaaaaace Fat-Positive Coloring Book by Theo Nicole Lorenz

14. [BOOK] The Whale Who Wanted to be Small by Gill McBarnet

15. [BOOK] Aunty Pua's Dilemma by Ann Kondo Corum

16. [TOY]
The UnBarbie Paper Doll Book
by Leandra Spangler – dress up paper dolls fashioned after the Venus of Willendorf (picture from
Bear Creek Paperworks
)


17. [BOOK] It's Okay To Be Different by Todd Parr

18. [TOY] Special Needs Puppets Multicultural by Dexter Educational Toys

19. [BOOK] The Saggy Baggy Elephant (Little Golden Book) by Kathryn Jackson

20. [TOY] FIGURE 8 NO. 5 – The Rainy Day Activity Book by ponyboypress on Etsy – an activity and coloring book all about size acceptance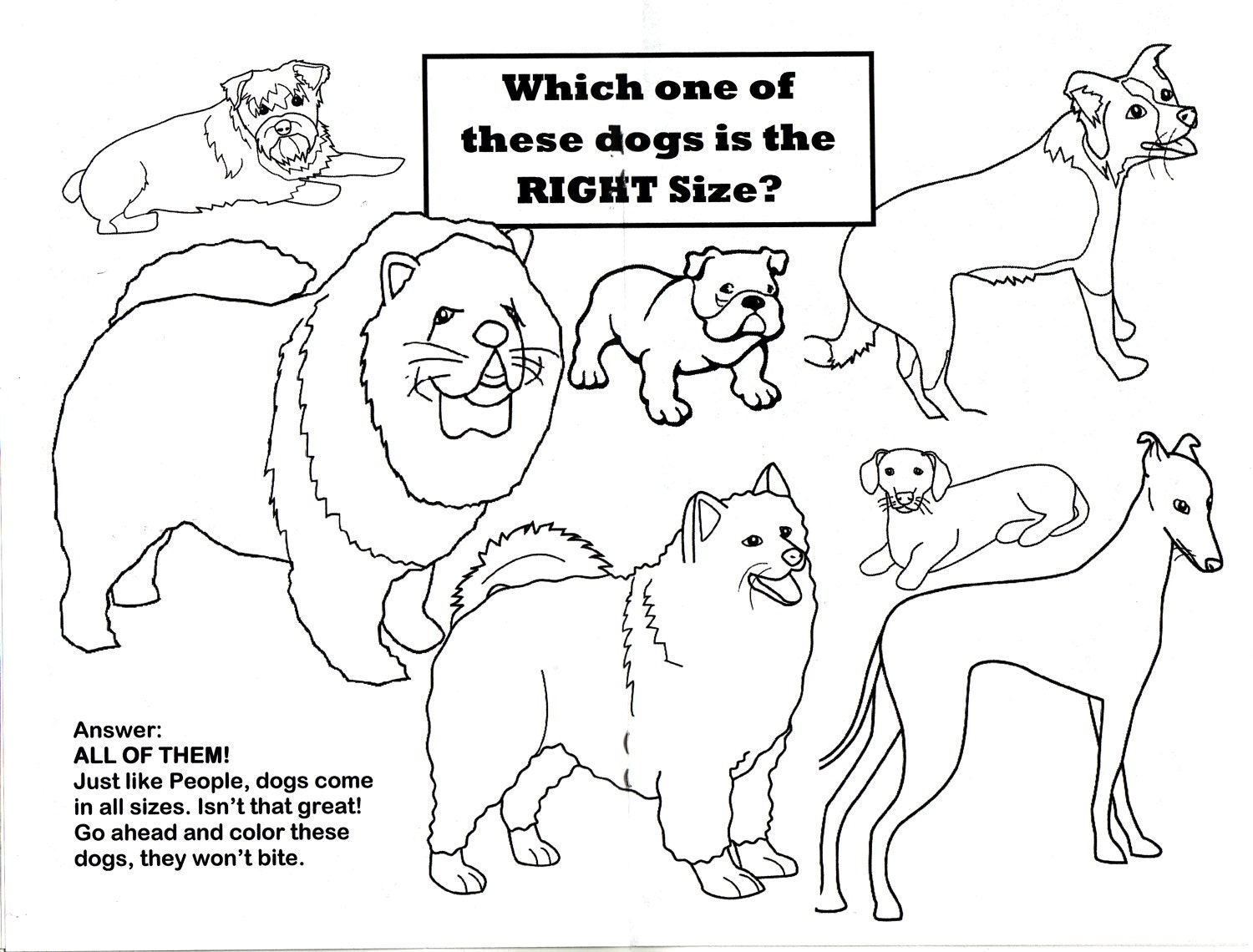 21. [MAGAZINE] New Moon Girls Magazine – a bimonthly magazine (print or electronic) that is for girls age 8 and up. "You won't find diet advice or popularity contests here. New Moon Girls magazine is about helping girls discover and honor their true selves, engage in meaningful pursuits and dialogue, and express their voices in ways that matter."

22. [TOYS] Sew ABLE Dolls and accessories available at Sew Dolling – Dolls with above knee and below knee prostheses, physical therapy equipment, and dolls with a bald head, wig and hat, specially designed for children having chemotherapy.

23. [BOOK] A Friend Like Simon – Autism / ASD by Kate Gaynor

24. [BOOK] Don't Call Me Special: A First Look at Disability by Pat Thoma

25. [GAME] What's in Ned's Head? by Fundex Games – a great game for talking about kids with sight impairment (play charades for free to learn about hearing impairment)

---
Gender Neutral Gifts – "Girl" Toys Your Boys Need Too
We often think of gender neutral as toys with no pink or blue color in fact Gender Neutral Parenting wants to break down the division between "boy toys" and "girl toys". Sometimes this is about color but more often it is about purpose. "Girl" toys mimic housework, mothering, and art while "Boy" toys mimic fixing things and active things like sports and vehicles. This section has toys that are traditionally "girl" toys that boys should be exposed to as well.
26. [TOY] Play Kitchen/Play Food – Despite the fact that it is nearly impossible to find an advertisement with a boy in it everyone eats and everyone needs to know how to cook. (Image of KidKraft Uptown Espresso Kitchen and Deluxe Felt Food Set by LittlePicklepotamus on Etsy)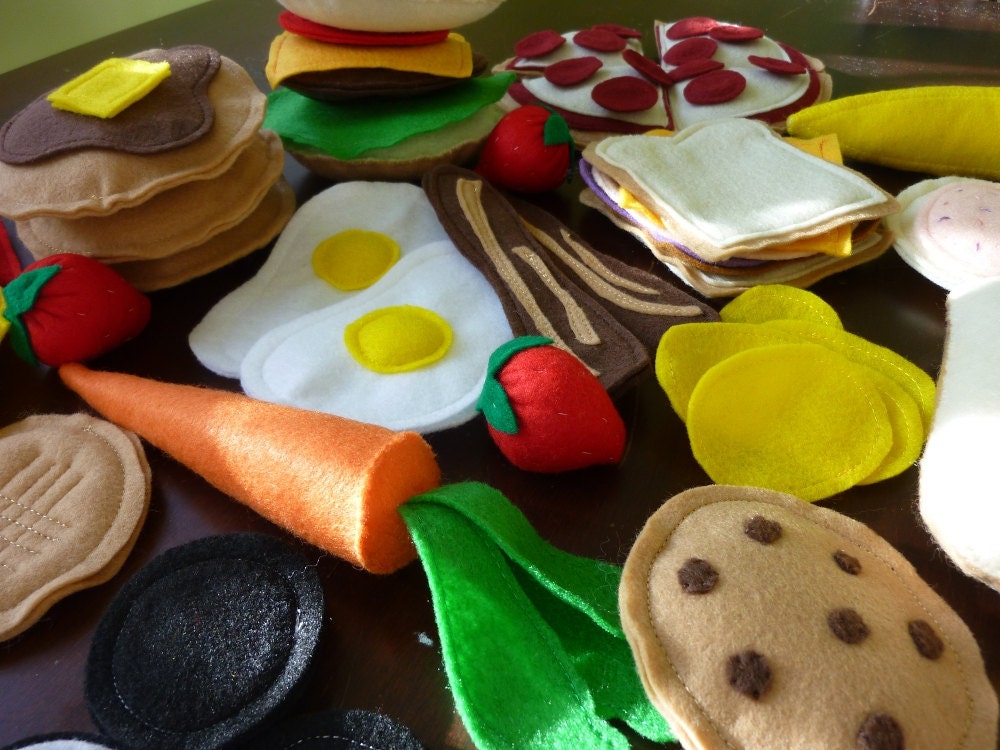 27. [TOY] Cleaning Toys – Kids love to emulate adults and everyone needs to learn to clean. This cleaning set from Casdon is in gender neutral red and black and even features a boy!

28. [TOY] Doll Play– Developing the ability to nurture and care for others is something we want all kids to learn and both boys and girls will naturally "baby" their toys even if they aren't provided with baby dolls (have you ever seen a kid tuck in their truck?). Finding Gender Neutral dolls/accessories is difficult. Below is the Guidecraft wooden doll furniture (shown with a boy!)


29. [TOY] Dollhouse – Image and the Plan Toys Terrace Dollhouse.

(I want to take a moment at this point to mention how expensive many of the gender neutral products are. Sadly, if you are shopping at a retailer like Walmart you can get a nice plastic dollhouse for under $25 but it will be as pink as pink can get. The non-gendered options at the lower end of the price scale are woefully small and I'd like to acknowledge my own privilege in being able to afford some of the stuff I've mentioned. We need to fight to end the Pink Aisle/Blue Aisle mentality at big box retailers and in the meantime, if you are on a budget, check out some DIY options here from cardboard to making an old bookcase into a doll house.)
---
Gender Neutral Gifts – "Boy" Toys Your Girls Need Too
The other end of the spectrum are those toys that we tend to buy less often for girls. These toys teach spatial recognition and building, both precursors to math skills, and large motor activities like sports that focus on hand-eye coordination.
30. [TOY] Building Toys – Image Plan Toys Construction Set

31. [TOY] Engineering Manipulatives – Like blocks these help kids see spatial relationships. Shown: Gears! by Learning Resources and Snap Circuits by Elenco.


32. [TOY] Science Toys – Kids love science but the number of women in science careers is pitifully small. Don't forget to get your girls science stuff too! Shown: Magic School Bus Chemistry Lab (find this and other great empowering toys for girls at A Mighty Girl)

33. [TOY] Tools – The flip-side of the household tasks taught with the cleaning equipment is basic tools. These are skills everyone needs. Shown: Black and Decker play toy set and Maxim EverEarth Tool Bench.


34. [TOY] Coordination and Balance Toys – Girls are less likely to receive toys that are athletic, physical, or use large motor skills. Both boys and girls benefit from these active toys. Shown: Monster Feet by ToySmith

35. [TOY] Outdoor Games – Most outdoor games focus on hand-eye coordination. Shown: Diggin PopOut Ring Toss

36. [TOY] Sports – Girls like sports too! Maybe more would if they were exposed? Shown: Little Tykes TotSports T-Ball Set

---
Families Are All Different Gifts
Like multiculturalism, exposure to different lifestyles will help kids in hetero-headed households as well as those in LGBT or other non-traditional families. I've also included book about reproductive issues like IVF, surrogacy, etc.
37. [BOOK] It's So Amazing!: A Book about Eggs, Sperm, Birth, Babies, and Families (The Family Library) by Robie H. Harris

38. [BOOK] Who's in a Family? by Robert Skutch

39. [BOOK] Daddy, Papa, and Me by Leslea Newman

40. [BOOK] Mommy, Mama, and Me by Leslea Newman

41. [BOOK] And Tango Makes Three by Justin Richardson

42. [BOOK] All Families Are Special by Norma Simon and Teresa Flavin – stepfamilies, single parent homes, and other types of families are celebrated.

43. [BOOK] Our Beautiful Work of A.R.T by Rozanne Nathalie – ART (Assisted Reproductive Technology) talks about IVF conception.

44. [BOOK] Before You Were Born…Our Wish For A Baby by Janice Grimes – Available on the following topics: IVF, Donor Insemination, IVF with Donor Sperm, Egg Donation, Frozen Embryo Transfer, Embryo Donation, Traditional Surrogate and Gestational Carrier. There are also books for Female Partners using Donor Insemination, and Male Partners using a Surrogate Mother.

45. [BOOK] My Daddy Stays at Home with Me by Cindy Turk – a book about a Stay-at-Home Dad (SAHD)

46.[BOOK] My Working Mom by Peter Glassman- a book about a working mom (WOHM)

47. [ART] Sometimes the Spoon Runs Away with Another Spoon Coloring Book (Reach and Teach) by Jacinta Bunnell – LGBT coloring book.

---
Gender Benders! Gifts That Celebrate Gender Diversity
These items show girls that like to be boys and boys that like to be girls. Some explicitly show trans*children while others just show that doing gender bending things is ok.
48. [BOOK] The Different Dragon by Jennifer Bryan

49. [BOOK] 10,000 Dresses by Marcus Ewert

50. [BOOK] The Sissy Duckling by Harvey Fierstein

51. [BOOK] The Paper Bag Princess by Robert Munsch

52. [BOOK] William's Doll by Charlotte Zolotow

53. [BOOK] Jack and Jim: Picture Book by Kitty Crowther

54. [BOOK] All I Want To Be Is Me by Phyllis Rothblat

55. [BOOK] No Girls Allowed: Tales of Daring Women Dressed As Men for Love, Freedom and Adventure by Susan Hughes

56. [BOOK] Goblinheart: A Fairy Tale by Brett Axel

57. [BOOK] My Princess Boy by Cheryl Kilodavis

58. [BOOK] You Forgot Your Skirt, Amelia Bloomer by Shana Corey

59. [BOOK] Piggybook by Anthony Browne

60. [BOOK] Not One Damsel in Distress: World Folktales for Strong Girls by Jane Yolen

61. [BOOK] Feminist Fairy Tales by Barbara G. Walker

62. [ART] Girls Will Be Boys Will Be Girls: A Coloring Book by Jacinta Bunnell

63. [ART] Girls Are Not Chicks Coloring Book (Reach and Teach) by Jacinta Bunnell

---
Gifts About Non-violence, Peaceful Communication, and Body Smarts/Safety
These games and books help kids learn how to peacefully coexist with others, keep their bodies safe, and be a champion against bullying.
64. [GAME/BOOK] Giraffe Juice Workbook: A Nonviolent Communication Games Book … To Play With by Tania Wolk

65. [BOOK] Kidpower Safety Comics: An Introduction to "People Safety" for Younger Children Ages 3-10 and Their Adults by Irene van der Zande

66. [BOOK] Don't Be a Menace on Sundays!: The Children's Anti-Violence Book (Emotional Impact) by Adolph Moser

67. [BOOK] I Said No! A kid-to-kid guide to keeping your private parts private by Kimberly King

68. [BOOK] Amazing You!: Getting Smart About Your Private Parts by Lynne Woodcock Cravath

69. [GAME] Bullies, Victims & Bystanders Board Game by Didax

70. [GAME] Safetyville Child Safety Game by Kidz-idz

71. [GAME] Tales to Play Berenstain Bears Learn to Share Game by ConstructivePlaythings

72. [GAME] Block the Bully Cycle Board Game by Franklin Learning Systems

73. [BOOK] Trouble With Secrets by Karen Johnsen

74. [BOOK] The Juice Box Bully: Empowering Kids to Stand Up For Others by Robert Sornson

75. [BOOK] Making Friends Is an Art! by Julia Cook

76. [GAME] Social Skills Board Games; 6 Gameboards by Didax

---
Feminist Pride
No one says that adopting these attitudes of inclusion and equality needs to be subvert or subtle. Your kids can wear their feminist ways with pride.
77. Check out Everyday Feminism's own Feminist Pride Shop for buttons and stickers. Proceeds benefit Everyday Feminism.

78. Or check out the Feminist section of my CafePress store. Proceeds benefit ParentingGently.com.

What gifts are you giving that help kids become feminists?
Search our 3000+ articles!
Our online racial justice training
Used by hundreds of universities, non-profits, and businesses.
Click to learn more